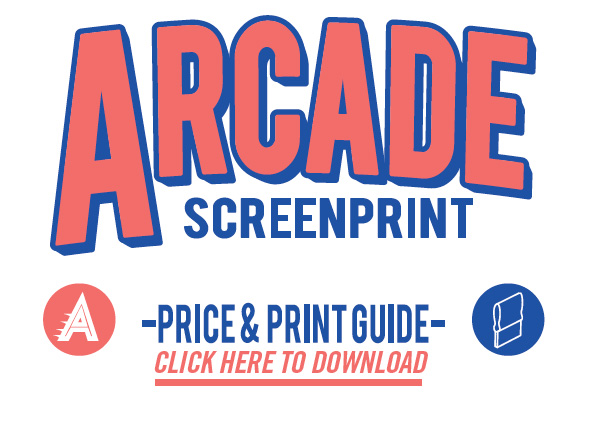 We are all about brands / images / communications / T-shirts & generally getting your brand out there.
In this guide you'll find easy to get into ideas around making a bigger impact as well as Print Prices & Garment Prices.
We have alot more coming your way in 2016 mostly focused around brand and how that relates to better inks and better t-shirts and therefore better, longer holidays – better pizza and better wine. 
This is the 6th version in a month – I think it was worth the wait. I hope you'll download it and use it as a reference for your next print piece or get inspired to create one.
It's literally 1 – 2 – 3 and you have a T-shirt.
First step is download this PDF and have a read.
Cheers
Stephen Woods
ARCADE