COVID 19 : ARCADE IS OPEN FOR BUSINESS
We are operating and accepting orders during the COVID19 period.  To place an order, quote or contact us – please contact us via Email.
During COVID19 we are not accepting walk-in customer visits,  visits from sales reps or any visitors not pre-arranged.  Please email your enquiry.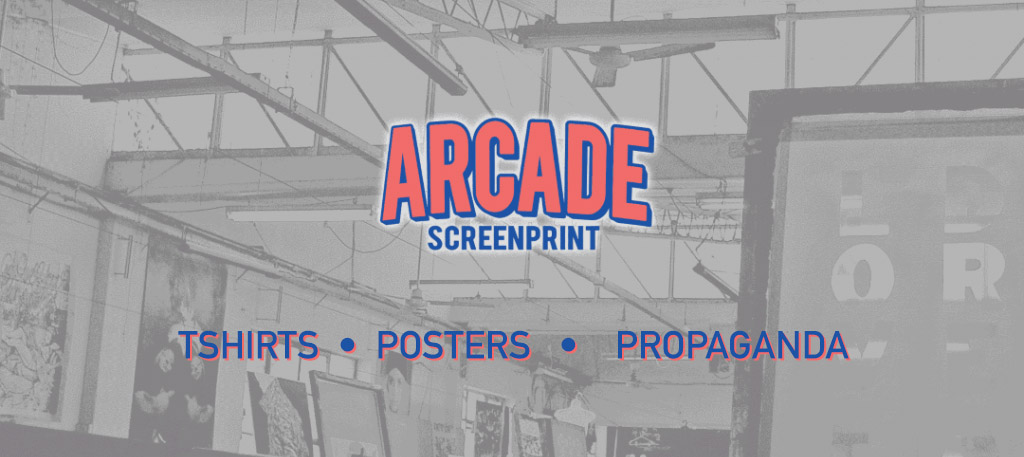 Arcade Screen Printing are Screen Printers of custom T-Shirts, apparel and textiles.
Established in 2006 from a long history of diverse print, design & exhibitions – we are proud of our reputation and our legacy with the myriad of customers, enterprises, artists and causes.
Quality and environmentally driven, we print your work with 100% non-toxic premium fashion finish waterbased inks on beautifully fitting T-shirts and textiles for the promotional, marketing, uniform and textile industries.
We can print odd and unusual projects and products and are open to professional ideas across arts, architecture, retail, theatre etc etc we've printed everything from Drone GPS landing pads to boxer shorts to costumes for the largest Opera Companies in Australia, right through to printing for our Ink maker and 1000's of T-shirts and polos for everyone from the everyday enterprise like 'Jacks Plumbing' to major sports and fitness franchises.
We don't just print Tshirts,  but pretty much any textile flat surface including Tote Bags, and Yoga Mats.  We have two large yardage tables for step and repeat fabric yardage / meterage printing.   Let us know what you want to print and we can work out a solution.  We also print Digital (DTG) Tshirts, full colour transfers and cut vinyl transfers depending upon the requirements of the job. 
We deliver to customers all around Australia,  just email us your artwork for print, choose some T-shirts from our catalogues and we will deliver the printed t-shirts or fabric to you.  
We welcome new customers and continue to look after our existing customers,
Welcome to Arcade!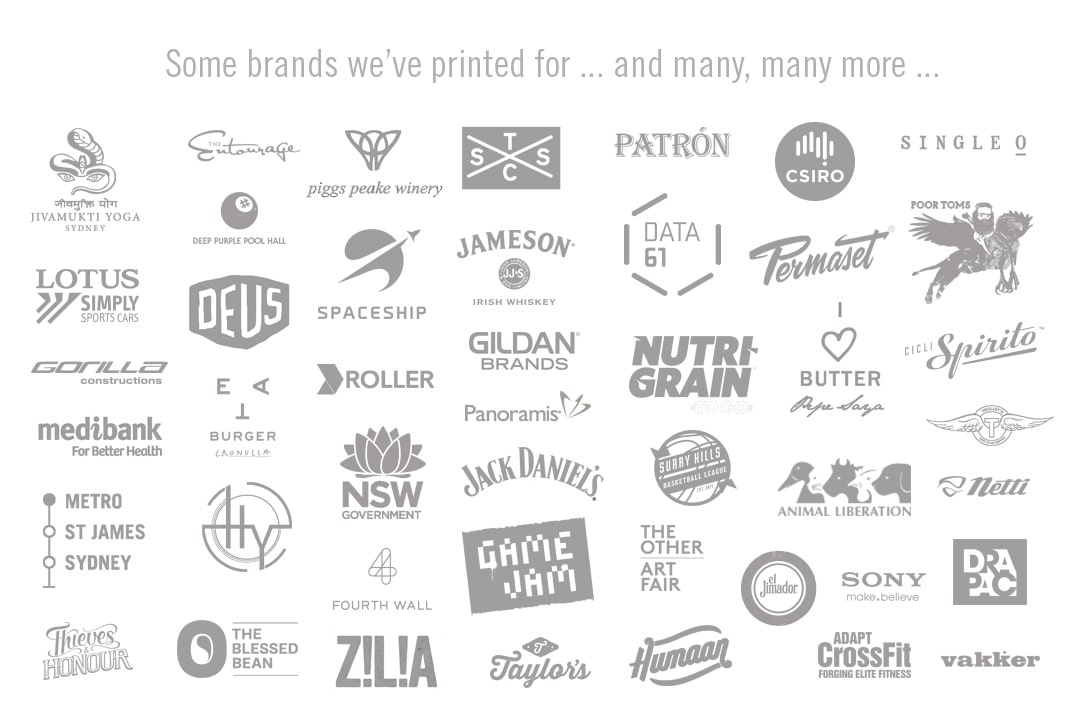 Why T-shirts
We love the communication and personal endorsement power of the T-shirt. 
Highlighting the tribal power they have at events, gyms or workplaces when a crowd is wearing your brand in direct relation to the wearers face.
Our tee's are printed with 100% waterbased inks which makes them totally non toxic to wear but can also (As they aren't plastisol inks can be ironed and dry cleaned. The feedback we get about our inks in direct relation to emissions is about plastics on the skin when you are sweating at the gym or sleeping in a T-shirt …. we of course want to point it out on all T-shirts as a health and well being concern across both personal and environmental spheres. BUT saying that – Coupled with a great fit a T-shirt should be something that people will want to wear again and again pushing your brand even further past the event. We feel being a healthy shirt compounds this affect.
At Arcade we look at the art of the Tee.
The single most underestimated but massively used and wildly accepted advertising medium in the world.
T-shirts – Made for 'your' people by our people.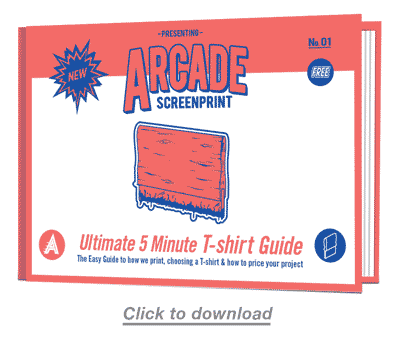 Arcade Screen Printing are located in St Peters NSW (Near Sydney Airport)  but we have customers all around Australia.  So to order your next Screen printed Tshirts, or Fabric Yardage,  contact us and email your artwork file.   We will delivery anywhere in Australia. Need to email us : send your order or quote details to : [email protected] or call us on 1300 66 11 26