Sportage are a premium imported brand of t-shirt. They print, shrink and fit well and are very popular around here. Generally speaking, they are a very robust, good quality shirt, which are very popular with uniforms and sports teams.
As a more robust shirt as opposed to fashion they are great for uniforms and also have Hi-Vis and some aprons.
The Key lines for Sportage
'Surf Tee' Mens / Unisex) @ 20 items plus start at $6.50 gst inc – there is also women's fitted 'Surf tees' at the same price & kids 'Surf Tees'.
Event T-shirt (only in black or white $5.50 gst inc
V-Neck (Black or white only) @ 20 items plus $7.40 gst inc
'Atoll' open neck tee with more fashion conscious lighter fabric @ 20 items plus start at $7.40 gst inc
'Delta' Polo shirt @ 20 items plus $12.35 gst inc
'Jarvis Zip Hoodie @ 20 items plus $16.20 gst inc
Click here for Sportage – http://www.sportage.com.au/

From $6.50 for a 'Surf T' – Sportage also have a great polo shirt for $14 – black & white V-neck – Black, White and gray open neck cafe tees and aprons 1 – 3 days delivery.
---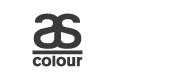 AS Colour is a great brand and t-shirt. They have great contemporary cuts, fabric weights and colours. Easily the most popular shirts/hoodies in street and fashion circles. They also have a re-labelling service (but please note that you need to be super organised and work way ahead of time to use this service). AS Colour have retail stores if you want to go see products in the flesh.  You can see their range online HERE.
The Key lines for AS Colour
Mens 'Paper' or 'Staple' Tee @ 20 plus items  $9.50 gst inc
Mens 'Shadow' Tee (Open Neck) @ 20 plus items  $9.70 gst inc
Womens 'Wafer' tee @ 20 plus items  $9.15 gst inc
Shutter (Womens Scoop neck) @ 20 plus items  $9.70 gst inc
'Tote' Bag @ 20 plus items $8.10 gst incAlso known for their caps and mini dresses …
Click here for AS COLOUR – http://www.ascolour.com.au/

Premium brand – relabelling – t-dresses – kids – hoodies (Chalk $19.80 / Traction $29) Known for designer colours and cut the Staple t-shirt for men and Mali t-shirt for women is always a quality choice from $9.50
---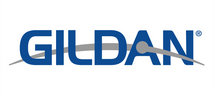 Gildan is known as the biggest supplier in Australia with 1.5 million tees in stock at any time. Therefore they are the brand that many of the huge touring acts of the world print onto as 'Gildan' can supply literally 10,000 – 50,000 shirts (Purple if you want) overnight. So it's not surprising if you have an ACDC, U2 or Coldplay T-shirt that is Gildan. Always a favourite with entertainment brands and touring acts of any kind.
The Key lines for Gildan
T-shirt @ 20 plus items $7.50 gst inc
Click here for GILDAN – http://www.gildan.com/

Renowned for colour range and sheer supply capability – easily the biggest supplier in Australia $7.50 If you need 20 or 20,000 t-shirts this week – these guys actually have the stock – 2 – 3 days delivery.
---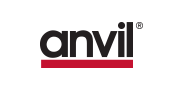 Anvil Made by 'Superior Activewear' is a premium fashion based and styled brand. Very suited to a modern life they have fashion cuts, lighter fabric and are generally a very good shirt to wear. They come with all the qualifications and work practice specs including pre-shrunk.
The Key lines for Anvil
T-shirt @ 20 plus items $8.50 gst inc
Hoodie @ 20 plus items $22.80 gst inc
Click here for ANVIL – http://www.anvilknitwear.com.au/

Extremely good cut & very cool contemporary colours – known for their 980 T-shirts ($8.50), organic & sustainable T-shirts and long sleeve hoodies $22.80 and lightweight hooded Tee ($14) – 3 day delivery